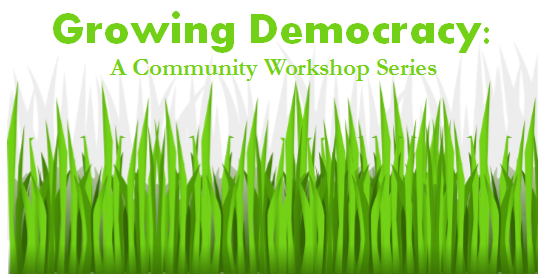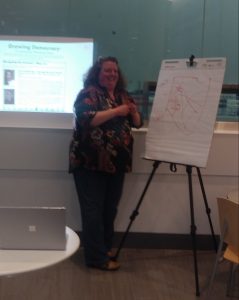 You know who the President is, but who is your County Commissioner? Who governs your schools? What's the difference between a City and a Township? The decisions of your local governments impact your life daily – from your roads and schools to the color of your house and where you shop. Civicize.Me's Backyard Civics 101 workshop, facilitated by Shannon Garrett, will demystify these civic institutions, spotlight the power you have within them, and help you identify your own civic ambition.
Whether you want to run for office yourself, change local policies to improve the quality of life in your community, or just get that darned pothole fixed in front of your home, Backyard Civics 101 is a good place to start! It's time to #GetCivicized, because a vibrant democracy starts with you.
The workshop's facilitator, Shannon Garrett, is a nationally recognized trainer, strategies, civic engagement consultant, and leadership coach. Her commitment to helping others – both women and men – embrace their political ambitions and plot their paths to office has brought her to communities throughout the United States, where she has trained thousands of individuals and worked alongside hundreds of candidates and elected officials. And her dedication to creating a more active and diverse democracy has led her to work with numerous organizations on a national level. Much of her 20-year career was spent in Washington, D.C., and Minneapolis, MN, before returning home to West Michigan in 2007. Learn more about Shannon.
This event is free and open to the public. Free parking.
Feel free to bring a friend. Heavy appetizers will be provided.