Help support us continuing to share the work of those in NE Ohio and across the country, who are working to make their communities better!  If you want to support the Growing Democracy Podcast, become a Patreon Patron.
Thank you to our current podcast patrons: Bert, Christie, Phil and Dan!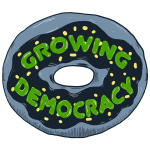 Tier 1: Friend of the Podcast 
$3 per month
Behind-the-scenes content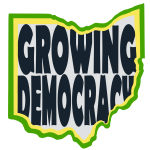 Tier 2: Big Fan of the Podcast
$12 per month
GDP Mug
Live Chat
Behind-the-scenes content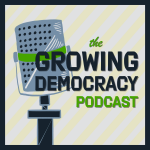 Tier 3: Entourage of the Podcast
$30 per month
Live chat
Behind-the-scenes content
Exclusive quarterly merch, including a sticker, mug, t-shirt, and tote bag
The Growing Democracy Podcast, hosted by Casey Boyd-Swan and Ashley Nickels, features weekly interviews with community leaders and area experts focused on civic and political engagement and local governance. We have four series: 1. Governing During a Pandemic; 2. The Power of Civic and Political Engagement; 3. Filling Gaps; and 4. Public Service.