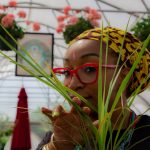 Co-Organizer & Podcast Co-Host
Dr. Shemariah J. Arki identifies as an educator, an activist and an organizer. Currently serving as an assistant professor in the department of Africana Studies, the director of the Center for Pan African Culture, both at Kent State University, and the Founder and Program Director of the Ellipsis Institute for Womxn of Color in the Academy, she is an intersectional feminist scholar with expert knowledge and skills to develop, implement, facilitate and evaluate curricula that promote institutional equity, communication, and access for traditionally marginalized students and families. Her latest publication, Teaching Beautiful Brilliant Black Girls, is an ethnographic anthology that amplifies the voices of Black girls in the classroom through the process of counternarratives, constraining teachers and school administrators to speak back to the culture of silence inherent in today's diverse classrooms.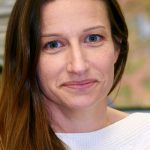 Co-Founder/Organizer & Podcast Co-Host
Casey Boyd-Swan, Ph.D. is an Associate Professor in the Department of Economics at Kent State University. Dr. Boyd-Swan has a Ph.D. in Public Administration and Public Policy.
Her research focuses on public policy issues related to parental employment, early education labor markets, and child and family well-being.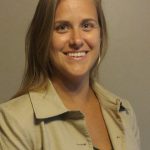 Co-Founder/Organizer & Podcast Co-Host
Ashley Nickels, Ph.D. is an Associate Professor in the School of Peace and Conflict Studies at Kent State University. Dr. Nickels has a Ph.D. in Public Affairs with a specialization in Community Development.
Dr. Nickels' research centers on issues of power, social equity, and democratic participation, working at the intersections of urban politics, nonprofit and voluntary studies, and public policy and administration. Her area of specialization is community development, broadly defined. Dr. Nickels is the Chair of the Public Administration Theory Network.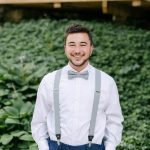 Summer Research Assistant
Beau Shaniuk (he/him) is a second-year PhD student of Sociology at KSU.
His research interests broadly lie in social psychology and gender studies; more narrowly, he is interested in LGBTQ+ studies and the sociolegal mobilization efforts of marginalized populations. Beau is committed to producing intersectional work and is especially passionate about empowering LGBTQ+ populations through highlighting experiences of queer joy.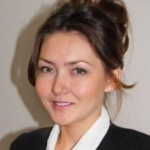 Summer Research Assistant
Ainura Kenzhetayeva is a Ph.D. candidate in the Political Science Department at Kent State University. She also works as an Adjunct Professor in the department.
Her program concentrations are Transnational Politics and American Politics. Her research interests are Comparative Politics, Democracy, Political Economy, and Economic Development. Ainura also has a master's degree in public administration (MPA).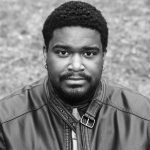 Summer Research Assistant
Miles Davis-Matthews (he/him or they/them) is a Black, transgender, first-generation graduate student pursuing a Master's and Ph.D. in Sociology from Kent State University.
Miles' research focuses on rural queerness, gender and sexuality, race and racism, and spatial inequality.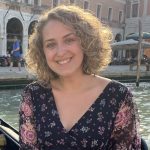 Summer Research Assistant
Alana Lazarides (any pronouns) graduated in 2023 from Kent State University with their Bachelor of the Arts in Political Science with minors in Creative Writing and Italian Studies.
They are particularly interested in the function of local governance, community participation in government, and the intersection between art and politics.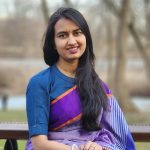 Summer Research Assistant
Proma Roy (she/her/hers) is a PhD student in Political Science at Kent State University with a major concentration in Conflict Analysis and Management. 
She is interested in community development and participatory budgeting.
Summer Research Assistant
Isaac Halaszi (he/him) is a fourth-year undergraduate student at Kent State University pursuing a Bachelor of the Arts in Peace and Conflict Studies with minors in Philosophy and Pre-Law.
Isaac is involved in student activist spaces on campus and primarily focuses his research on intellectual activism and storytelling as it builds community within academia.