GDP Research & Learning Lab | More Details Coming Soon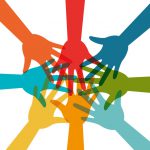 The Growing Democracy Project is dedicated to community engaged research and learning. The Lab allows us to connect our programming (events, workshops, online curriculum, and podcasts) with community-engaged research opportunities. Our intention is to create a space for graduate and undergraduate students interested in democracy, civic and political engagement, and social justice to engage in meaningful, applied research opportunities in collaboration with community partners.
Current Research Projects
Community Development & Local Democracy (Nickels). The main objective of this research project is to examine the processes and pathways through which these community development ecosystems impact local democracy. This proposal supports a portion of a larger, multi-site research study (with Dr. Zachary Wood, Seattle University, and Dr. Kirk Leach, University of Arkansas – Little Rock. Currently, research is being conducted in Cleveland only.
Race & Democracy in Northeast Ohio (Arki, Boyd-Swan, Gurung, and Nickels). Learn more about the project here. This project is funded by Mark Lewine and the John Gray Paynther Program.