GDP Research & Learning Lab | More Details Coming Soon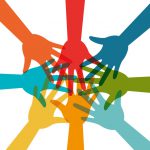 The Growing Democracy Project is dedicated to community engaged research and learning. The Lab allows us to connect our programming (events, workshops, online curriculum, and podcasts) with community-engaged research opportunities. Our intention is to create a space for graduate and undergraduate students interested in democracy, civic and political engagement, and social justice to engage in meaningful, applied research opportunities in collaboration with community partners.
Current Funded Research
Race & Democracy in Northeast Ohio (Arki, Boyd-Swan, Gurung, and Nickels). Learn more about the project here. Check back soon for more information on how you can get involved in this project.